Negotiation is a fact of life.
We have to do it whether we like it or not.
What if I tell you it's a skill that can be learned?
What if you could make more profitable deals?
What if you could manage your emotions under pressure so you don't concede, acquiesce, capitulate, or compromise…necessarily?
What if you could learn a system that is designed to keep you safe, make better decisions, and influence the decisions of your counterparty?
Would you be interested?
Are you ready to change your life?
Are you ready to invest in that?
It has been years since I've done an open workshop…
But it's time…Let's do this!
This is a negotiation workshop designed to help you be a better negotiator. This can change your life forever in unimaginable ways. 
Entrepreneurs
Business leaders
Professionals
1. A willingness to participate in this interactive workshop. 
2. Bring your toughest or fictitious negotiations (ideally an upcoming negotiation – feel free to change names of the 'guilty' parties so we can use them for actual training). Allan will coach you on how to formulate a valid strategy. You will leave knowing exactly what your next step is.​
This is real-world negotiation training. Lectures will be minimum. The focus is on real skills used by business and crisis negotiators for managing complex, critical, and highly emotional negotiations.
Key takeaways. You'll learn how to:​
Be a better listener by putting active listening skills to work in a negotiation
Effectively manage your emotions in an emotionally charged conflict
Prepare for high-stake deals and know what your next step should be
Use a three step process to turn around an unreasonable demand/negotiation to your favor
Be persuasive in situations where you have less power or leverage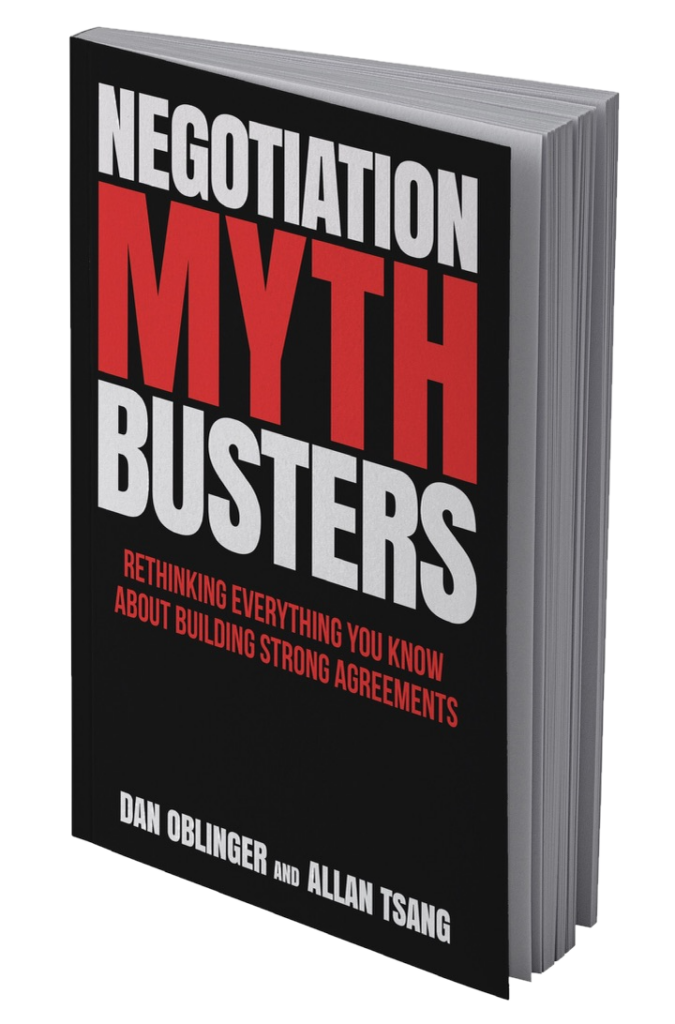 Key takeaways. You'll learn how to:​
Event Date: December 2, 2021
(Sign up by November 25 to make sure we have enough food for everyone.)
Time:  10 am – 1 pm
Tuition: $347.00
Physical Location:
Holiday Inn Christiansburg/Blacksburg
99 Bradley Drive | Christiansburg, VA 24073
Social DIstancing Observed
Zoom Option:
A zoom link will sent upon registration and you can join remotely instead. (the cost remains the same)
Lunch Provided:
Lunch served 12 pm. It will be a working lunch. 
Theme: Southern fried chicken, pork bbq, baked beans, mashed potatoes, green beans, garden salad and buns. Coffee, water, and sweet ice served throughout.
Free one-hour of coaching (to be used within 30 days of the event. Valued at $495)
Free Book (to those that attend in person. Value at $24.99)
Curious about what my clients say?
Over the last 7 years, he has taught us critical negotiation skills through internal workshops, hands-on training and coaching of new employees, as well as helping our account managers resolve strained relationships with key accounts. Most importantly, we have learned how to be creative problem-solvers for our customers by practicing key components of Allan's system
Paul Huffman
President | Dominion Metallurgical
…Allan worked with our proposal team on presenting what we knew was likely the most expensive option. Using Allan's coaching and advice, we won the project even though the client admitted that our cost was double the lowest bid, but the value we presented was the highest.
Scott Lock
Pres. & COO | InfernoRed Technology
Allan's coaching jumpstarted our business contributing to a 500% increase in sales backlog within 12 months of initial launch and pushed our annual recurring revenue [296%] from $2.9MM to $8.6MM in 27 months. The major competitor in our space took notice of our success, culminating in a Private Equity backed merger by Paymentus/Accel KKR.
John Schott
President | Tele-Works
If you find yourself intimidated by negotiations, often on the "losing" end of the deal, or willing to compromise, Allan's negotiation workshop is for you! ... His energy and enthusiasm are unmatched and I would highly recommend him to all levels, account managers to executives alike!
MEGAN ADKINS
Director | Delivery at Modea
Allan's depth and breadth of experience as a corporate negotiator brings life to the methodologies he delivers as a trainer and a coach. I have had the opportunity to see Allan work in multiple settings and to participate in his workshops. I feel 100% certain that I will profit financially, personally and professionally from the investment I made by participating in Allan's workshops.
LISA GARCIA
Launch Coaching Based on Evidence
I worked with Allan when Allan presented a 3 Part 'Negotiation Mastery' digital workshop. Allan was a wonderful and relatable presenter and the response from our attendees was excellent. I would welcome the opportunity to work with Allan again in the future.
KERRI MICKAN
Client Relationship Manager | UCI Australia
Allan's negotiation skills workshop were so incredibly helpful to our teams. Reframing their perspectives on when negotiation actually starts, their role in negotiation, how to leverage work, and how better position themselves and their products to our clients. It was eye-opening and incredibly informative.
Kelsey Larus
Dir. Strategic Engagement - Talent & Culture
I attended a workshop given by Allan Tsang. A week later I received an email from a strategic partner asking me to call him about an issue. With my stomach in knots, I scheduled the call for several hours later. In the meantime, I read over the notes from Alan's talk. I was able to redirect my thinking so that I could see the world through my partner's point of view. I didn't have much hope for a positive resolution because I wasn't sure that I had anything to offer him, but I knew that I should be honest and willing to listen. I opened the phone call with a sincere confession of his importance to my company, but also sincerely granted him the freedom to do what was in his best interest. Fifteen minutes later the partner reached a conclusion, on his own, that I didn't dare even hope for or ask for; and our relationship is stronger than before!
Diane Kees
COO | Micro Harmonics Corporation
Allan provided negotiation training to our local government contracting team (purchasing & legal personnel). He tailored the training to fit the experience & skill level of each of the team members, and he kept everyone interested & engaged throughout the session. Allan's innovative approach to negotiation and practical tools for application gave our team exactly what we needed to bring more value to our negotiations; resulting in better quality contracts.
SIMONE KNOWLES
Purchasing Manager, City of Roanoke, VA